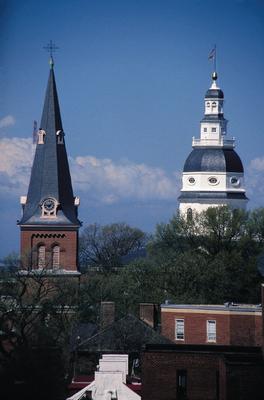 Venue and Social Events
Annapolis, the capital of Maryland, is considered the "Sailing Capital of the World." Located 33 miles east of Washington, DC and 30 miles south east of Baltimore. The meeting will be held at the Loews Annapolis Hotel http://www.loewshotels.com/en/Hotels/Annapolis-Hotel in Annapolis, MD USA from Tuesday, April 10 - Friday, April 13, 2012.
Welcome Wine & Cheese Reception/Registration
There will be a wine & cheese reception on Monday, April 9 7:00-8:00 PM in the Atrium of the Loews Annapolis Hotel. Hors D'oeuvres will be served consisting of an International Cheese Display (Imported and Domestic Cheese) garnished with fresh fruit and assorted crackers, assorted cookes and brownies. Wine will be available along with soft drinks, coffee and tea.

We welcome and encourage you to pick up your registration materials at this time to avoid the lines in the morning. Please plan to join us!
Conference Reception/Dinner
There will be a reception/dinner on Tuesday, April 10, 2012, 6:30-9:00 PM in Atrium B&C of the Loews Annapolis Hotel. The evening will be in the form of a half-hour reception and a two hour dinner. The workshop reception/dinner is included in the registration fee for participants. Guest tickets can be purchased in advance.

Planned Schedule and Menu

6:30-7:00 PM Cash Bar Service
7:00-9:00 PM Dinner Service

Cash Bar

There will be an Cash Bar from 6:30-8:30 PM that will include Wines, Domestic and Imported Beer.
Soft Drinks will be available 6:30-9:30 PM. Wine will be served as part of the dinner.

Dinner Menu

Classic House Salad

Entrees

- Grilled Chicken Breast with Artichoke Cream Sauce
(a different sauce can be used on request)
- Fish/Vegetarian/Kosher for Passover meals can be provided with 5 days notice

- Chefs selection of starch and seasonal vegetable
- Warm rolls with butter

- Wine and iced tea will be served with dinner

Dessert

- Chef's selection of plated dessert
- Coffee, Decaffeinated Coffee and Hot Tea